January 28, 2009
Stomp out STOMP! said:
STOMP could do so much more, namely, encouraging a culture of critical thinking through better journalism, which might result in Singaporeans being better able to engage with the social issues of today. However, it has not and will not until we do something about it.

Join the cause today as we work together to stomp out STOMP, or at the very least, facilitate its reformation into a media website that we can all be proud of.
Recommended by Anonymous Coward: "STOMP has gone from bad to worse in recent years, and it's great that citizens are finally doing something about it. Be sure to help send an e-mail to the people at STOMP too!"
September 01, 2008
fireopal said:
someone went to Sheng Shiong Supermarket and discovered that the frozen goods were not stored properly and snapped a picture. After that, the same person saw some biscuits that were labeled "For sale in Philippines only" and was about to take a photo when a staff accused her loudly of being a troublemaker and coerced her to delete all the photos that she took?
Recommended by Anonymous Coward: "Interesting. Can we bring cameras and take pictures in supermarket?"
July 10, 2008
AntiStomp said:
I am pleased to welcome you to Anti Stomp (http://www.antistomp.com). Technology and the Internet are changing the way we communicate in the world today. Launched in mid 2008, we envision this site as one hub for the conversation between Stompers and Anti Stompers, as well as anyone invigorated by the potential of all this to open up the process and engage more people in all the things that appeal to them from the simplest issue such as where to get the best char kway teow to global issues such as global warming.

Over the coming weeks and months, we are going to experiment with various ways of nurturing and expanding this conversation, ranging from blogging to citizens investigative journalism, an alternative avenue to stomp to express yourself, to enable you to interact with us, and amongst yourselves. The focus is going to be on setting due intelligence of netizens, especially stompers straight. More importantly, we value your input and ideas.
Recommended by Anonymous Coward: "Looks like citizen journalism site STOMP has achieved the status of infamity."
May 14, 2008
fireopal said:
In a video sent to STOMP, GMP Recruitment, the company responsible for the video, says the aim of the video is to tell people that with the right job, they do not have to work till late at night, thus reducing stress, fatigue and ill health.

However, it says it will not reveal how the video was made.

What does this make STOMP????
Recommended by fireopal: "Freedom of the press at its best?"
October 29, 2006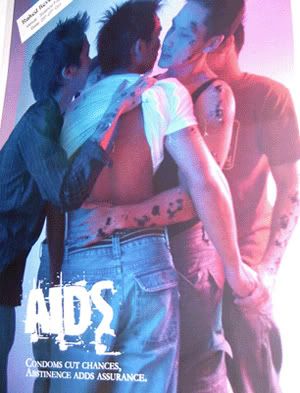 The Campus Observer said:
Good intentions are not always enough. In the case of the group Cre-AIDS-ive's bid in the StompAIDS Challenge 2006, the message has gone awry. An underlying agenda of moral concern clouds the issues that should rightly be addressed, such as actual prevention of AIDS. The group engages itself in an all-out scare campaign that, unfortunately, does little to actually inform people about safe sex. Just don't have sex, seems to be the message, or as they put it themselves: "Abstinence adds assurance."
Recommended by plumbago1000: "AIDS campaigns are never without controversy, and so is this campaign at NUS. It is all too easy, especially since this is part of a one-off competition (StompAids Challenge), to attract publicity using motifs that scream for attention. But what about the other messages relating to AIDS that should be highlighted? I don't know, but I personally am a little skeptical about the abstinence approach to AIDS prevention. "
December 26, 2005
Bounce Back To Life said:
A couple on a bus and they argue about something. The girl cannot out-talk the guy and she goes silent for awhile and also distances herself 1 foot away to 'disassociate herself' from the guy. All of a sudden, she stomps his foot.
Recommended by Anonymous Coward: "Funny yet romantic"